Within the professional services marketplace, business development can be a challenge, if not downright intimidating. Below are seven ways to help make sure that your efforts yield fruitful results.
1. Do your research. Learn as much as possible about your audience before you meet—ideally, before you even reach out. Save yourself some time by supplementing your ad hoc efforts with well-executed research. If you aren't targeting the right company or decision makers, your efforts will be wasted. Which client types do you want to work with? Who are your best references? Which clients are most loyal? This knowledge, along with an awareness of any gaps between what you think your clients/prospects want and what they actually need will aid your efforts immensely.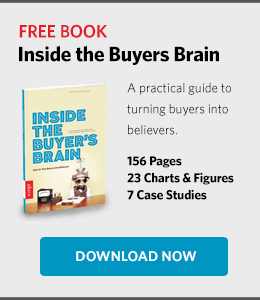 2. Know your work. How many times have you been in a BD conversation when the prospect asks you something and you draw a blank? Often, this happens when business developers are asked about past work or existing clients that are similar to the prospect's situation. Make a list (literally, write these things down) and have it ready for your conversation.
3. Know the industry. In other words, stay up with the latest trends in your industry. And stay informed about the challenges and priorities of your targets' industries. There are plenty of online sources for information, as well as great insights to be found at relevant industry events. If you're new to your industry, consume as much information as possible from your organization's visible experts (thought leaders). Learn fully what your organization does, how it does it, and why it has mattered for your clients. If not already done, identify the key issues and topics that about which your prospects want to learn more. Armed with this information (and combined with outside research), you can likely address any prospect query that comes your way.
4. Be a good listener. In today's market, buyers of professional services expect to be educated, and they want to do it at their own pace. The buyer may want you to explain how you can help them solve a problem, but they may not fully know what that problem is. This is where a business developer's skill as an active listener comes into play. Yes, still be prepared, have your elevator pitch, target research, and call-to-action in mind. Just be sure to play your hand wisely. Asking a few key questions can often help unlock what buyers really want. Keep your questions targeted, your main messages concise, and your awareness high for the verbal, physical and online engagement cues a buyer provides.
5. Balance your online and offline efforts.
Success in the professional services industry is still very much driven by relationships. But there is more to BD success than shaking hands and entertaining clients. Today's buyers are seeking education, and 80% of them are looking online to learn about you and how you can help them. Knowing how you're being assessed can help you better focus your efforts.
SEE ALSO: Driving Business: When Business Development and Marketing Are in Sync
Also, if you are like most professionals, business development is just one role you are asked to play. It's impossible to get the work done and attend networking events five nights per week. Balancing your online and offline efforts can help you better connect with prospects while preserving your sanity. It is a win-win.
6. Don't shy away from visibility. Once developed, visible expertise is invaluable to business development. In professional services, the seller is often the "doer" (or expert). It makes sense—at least in theory. What better person to get new business than the person who is actually doing the work? For many the subject matter experts, however, selling is not a natural fit. If your organization operates in the "seller-doer" model, train your experts in how to connect with prospects. Visibility—mainly through content generation and some strategic speaking engagements, etc.—is crucial, but it takes work.
7. Network strategically. Running the event circuit can be exhausting. Find out where your most-viable prospects are spending their time (online and offline) and focus on these areas. It may be necessary to go outside your comfort zone. It is more enjoyable attending events with plenty of people just like you (e.g., an architect attending a local AIA event), but they're not the ones buying your services. There is something to be said about knowledge-sharing and peer support, but such events aren't putting you in front of your key audiences. If you are attending the right events, there are a few tips that can remove some of the barriers that prevent business developers from becoming successful networkers:
If possible, view the guest list ahead of time. Isolate the individuals with whom you want to connect and research their firms and key issues.
Have your elevator pitch ready. Never get in a situation where you introduce yourself simply as someone who works at a [fill in the blank] type of firm. Learn how to encapsulate what you do, why you do it, and how it helps others—in three sentences or less.
Work the periphery. When you first enter a room at an event, examine the periphery. Attendees will naturally at the bar or hors d'oeuvres table, but don't overlook individuals camping out away from these groups. Networking events aren't everyone's forte, so finding individuals that may be attending alone or that seem a bit out of their element can be helpful to you both. Once you make the connection, you can often approach new arrivals together.
Yearning for more? Check out Hinge's book, Inside the Buyer's Brain, as well as a multitude of other free resources to help connect with your buyers. I'd love to hear if you have other business development tips that have worked for you, too. Connect with me on LinkedIn or tweet me @PerspicaciousK.
Additional Resources
How Hinge Can Help
We do original research for professional services firms on topics such as your brand, clients' experience and your competitive environment.  We also help investigate potential new products, services or markets. With our deep experience and unrivaled database, we can offer benchmarks and insightful recommendations.