The Visible Expert® Program
Turn your firm's experts into valuable thought leaders
Become a Visible Expert. It's easier than you think.
Imagine if you had a firm of high-profile industry leaders. How would that affect your success? The Visible Expert program equips your professionals to become the go-to authorities in their areas of expertise. They will attract more speaking opportunities, invite valuable press attention and command higher fees. And almost any expert—or group of experts—can do it!
READY TO GET STARTED?
"Hinge's Visible Expert Enterprise Program prompted us to expand our arc of influence and impact. Today we have more global clients than ever before."
From the firm that wrote the book on Visible Expertise
At Hinge, we wrote the definitive book on personal brand building for the professional services. Based on decades of research into top industry experts and how they rose to prominence, The Visible Expert® Revolution lays out an easy-to-follow approach for taking an expert from relative obscurity to industry prominence.
GET THE BOOK
Who it's for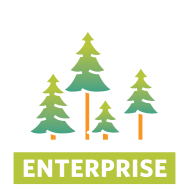 Firms that want a formal program to raise the visibility of multiple professionals.
Small teams of experts that want to raise their collective profile.
Individual experts who want to build their reputations.
Is your team's expertise lost in the crowd?
Speak with one of our experts today and start getting answers.
GET STARTED NOW
Visible expertise has many benefits
What makes Visible Experts so valuable? Here are just a few reasons:
Attract more of the best, most profitable clients
Close business faster and more easily
Reach new audiences and new markets
Supercharge your ability to attract and retain top talent
Build a team of though leaders in your industry
Command higher fees—up to 13X greater!
How it works
Plan & Position
Each expert will be guided through a process to uncover their strengths, differentiate themselves, describe their expertise, and establish a platform to elevate their profile. We will then develop a practical, custom plan to achieve the level of visibility they desire.
Build & Execute
We'll equip each expert with a toolkit to educate their audience, promote their thought leadership content and build their reputation and visibility. Hinge can also provide all the support they need to sustain their momentum.
Learn & Improve
We'll use our "Test, Measure, Adjust" to improve your team's results over time. They will also learn techniques to sharpen their expertise and deliver even more value as they grow.
Everything you need to learn and grow
The Visible Expert program combines dynamic live training, PR support and mentoring with guided self-study. You or your team will also have access to our core video-based Visible Expert curriculum, supplemental videos, step-by-step how-tos and other training materials. With so many ways to learn, you'll have every advantage!
Critical support when you need it
Our core program provides all the training an expert needs to start raising their profile. But if you find you need more help—from skills training to ghost writing to outreach services—we've got you covered. At any time, simply choose the appropriate add-on package and accelerate your path to Visible Expertise.
CASE STORY
An international law firm engaged Hinge's Visible Expert Enterprise program to drive greater visibility, prestige and revenue.
FIND OUT HOW
"I would not be here today, pioneering this new business, without having that strategy right. I've seen a dramatic growth in our business."
Ready to learn more? Speak with one of our experts today.