The Hinge Research Institute
What is the Hinge Research Institute?
The Hinge Research Institute is dedicated to achieving one goal—understanding what drives exceptional professional services growth. We publish our findings so businesses can learn to thrive in any market.
The Hinge Research Institute is a division of Hinge, the leader in branding and marketing for the professional services industry.
The Institute works in two ways: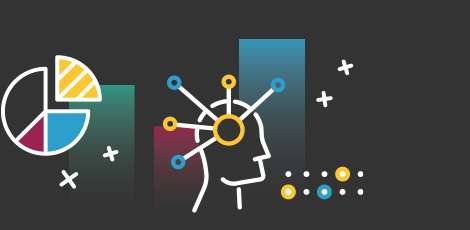 Researching the professional services industry
We conduct ongoing research into the professional services industry, with a special focus on what high-growth firms do differently. Professional services executives will find these game-changing insights nowhere else.
Helping B2B companies engage a professional services audience
We give B2B companies the high-credibility, research-based thought leadership content they need to attract and nurture their professional services audiences.
We help B2B companies engage professional services audiences and generate more leads
We offer two powerful ways to build thought leadership, strengthen your brand and generate leads:
License our existing research
License or sponsor one of our general or industry-specific studies and use it to engage your clients and prospects for the next year. Mine it for insights, blog posts, social media, webinars, and more!
Conduct a custom study
Partner with the most professional services-savvy research firm in the world. We'll design and implement a study to answer your most critical questions.
We make generating leads easy
Promoting your research is easy. The Hinge Research Institute handles the heavy lifting for you. We will:
Host the webinar or online roundtable
Handle the event setup and logistics
Design the presentation
Draft the promotional emails
Promote the event to the relevant segments in our database of over 60,000 professional services firms
Provide you with a list of all attendees and registrants
LEARN MORE
Research is the most valuable content format for reaching B2B buyers—and the most likely to be shared.
We answer the tough questions
At the Hinge Research Institute, we tackle the fundamental questions that drive professional services success:
What do today's buyers want?
Why do some firms grow faster than others?
How do the most successful firms use technology?
What marketing techniques produce the best results?
How can regular firms differentiate themselves in a crowded market?
How do ordinary experts become industry superstars?
And that just scratches the surface!
LEARN ABOUT OUR RESEARCH
"The two custom research studies commissioned with the Hinge Research Institute allowed us to build more insights into a long-standing annual report providing us with premium, high-credibility content that we can use to generate visibility and facilitate sales conversions in two of our core markets."
CASE STORY
How Hinge helped a SaaS firm reach a new audience and generate record engagement.
GET THE STORY