Talent acquisition and retention are two common challenges at professional services firms, especially as Baby Boomers retire. Last year, Millennials surpassed Boomers as the largest generation in the US labor force.
This shift presents an opportunity for employers to make their firms appealing to these young professionals. No, you don't need a foosball table in your office or have to worry about job-hopping, laziness and other common myths. Millennials can be attracted, retained, and groomed into leaders like any other generation. But they do have distinct values and interests that you'll need to keep in mind.
According to a survey conducted by Deloitte, compensation and a good work/life balance were the most important criteria Millennials look for in a job. Also, 1 in 4 millennial employees said they were likely to leave their current employer within the next year, citing lack of work/life balance and flexibility as major factors.
So how can professional services firms increase talent retention — especially of these valuable young professionals? To address these major concerns, many firms are adopting a remote work policy.
As a Millennial myself, I can offer some perspective on this topic. About a year ago, my fiancé and I moved away from the populous DC suburbs to a log cabin in the foothills of the Blue Ridge Mountains. Hinge's remote work policy gave me the opportunity to stay with the company doing a job I enjoy. Had it not been for the ability to work from home, you wouldn't be reading this blog post today.
I currently work from home several days each week. Now, I also like to keep a physical presence in the office, so a couple times a week I make the 2-hour trek to Hinge. This schedule flexibility gives me more time with my family while still allowing me to focus on my work and feel connected to the firm's culture.
Of course, my experience is my own, and I can't speak for all Millennials. However, I believe the ability to work from home is a huge boon for professional services firms that want to improve talent retention.
Here are some key benefits of remote work — for both employees and employers:
Benefits of Remote Work for Employees:
Avoiding the morning commute. Washington, D.C. had the worst traffic in the United States last year according to a study conducted by the Texas A&M Transport Institute. If you're from the DMV (DC, Maryland, Virginia) you can attest to that. If you're not, I invite you to experience routes 95, 270, or 66 in rush hour. Other major cities — including Los Angeles, San Francisco, and New York — aren't much better. The ability to work remotely takes this multi-hour slog out of the equation.
Increased focus on work. Have you ever had a day where you couldn't get any work done because you kept getting interrupted? Limiting distractions at home can be a lot easier than doing so in an office setting. According to research at the University of California, Irvine, the typical office worker is interrupted or switches tasks every three minutes and five seconds. If your job requires intense focus, remote work is a good way to reduce interruptions and get work done.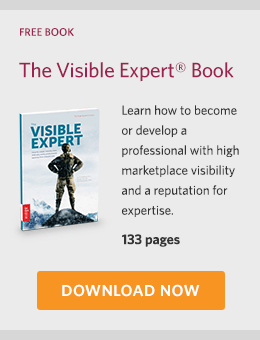 Schedule flexibility. Blending home life with work gives many Millennials the flexibility they crave. When their schedules require it, many of these remote workers are perfectly willing to address work problems after business hours, making them highly productive workers. 
Not being bound by geographic barriers. Remote work gives employees the opportunity to stay with a company if they decide (or are forced) to move away, giving firms a powerful talent retention tool. On the other hand, talented professionals in other cities looking for work may not have to relocate if a potential employer has a robust remote-work policy. In this instance, remote work can directly contribute to talent acquisition. 
See Also: Marketing Skills for the Future
Benefits of Remote Work for Employers:
Increased morale. Less traffic, greater schedule flexibility, and fewer distractions are key ingredients of a happy employee. If your employees are satisfied with their current job, your firm is more likely to retain them.
Maximizing office space. Once you have successfully implemented a remote work policy, you can increase employees per square foot without resorting to the dreaded fluorescent-lighted cube farm. This can help manage growth or busy seasonal work. For calculating how much office space your firm needs, here is a handy office space calculator.
Access to nationwide talent. Adopting a remote work policy breaks down geographic barriers and instantly gives you access to national or international talent. It also increases talent retention by giving employees who move to other cities (or in my case, the country) the option to stay on with your firm.
Reduced training cost. High turnover and "job-hopping" are common complaints about Millennials. At the same time, many firms try to find ways to reduce training costs. Because remote work policies can reduce talent retention problems, firms will have fewer voids to fill and less time needed to train new-hires.
There are certain roles that require face-to-face interaction. Today, technologies like Skype, FaceTime, Dropbox, and GoToMeeting make it easy to collaborate and communicate across states, time zones, and even oceans. If you struggle with talent acquisition and/or talent retention, it may be time to embrace the concept of remote work.
Additional Resources:
Get the knowledge and tools you need to lead your firm through the rebranding process. Download a free copy of the Hinge Rebranding Kit
Check out the Professional Services Guide to Research and get the tools and knowledge you need to lead your firm through a successful brand research program.
Join Hinge University and get the practical, step-by-step education you need to turn your firm's marketing program into a high performer.
How Hinge Can Help:
Attracting top talent can be tricky in today's hypercompetitive marketplace. That's why Hinge offers a complete line of research and branding services to help your firm convey a more appealing, sophisticated, and clearly defined image to prospective employees and clients.